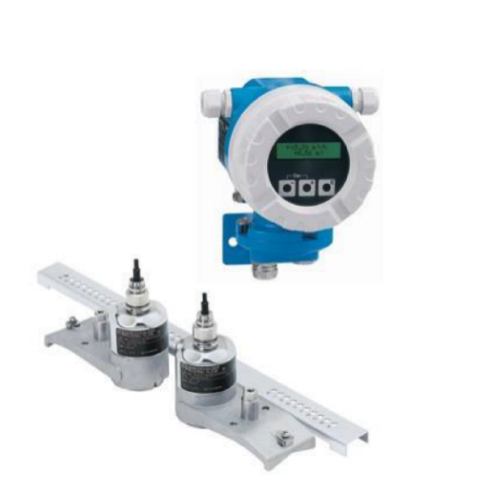 What is and what is used for
he ETG Clamp On is a device that measures the water flow rate in a pipeline based on the principle of the difference of transit time of an ultrasonic pulse. An acoustic (ultrasonic) signal is transmitted in both directions by one sensor to the other. The propagation velocity of the acoustic waves in the flow direction is greater than that in the opposite direction and, as a result, a difference in transit time proportionate to the flow velocity is calculated.
Construction
The Clamp On ultrasound flow rate measurement system consists of a transmitter and its measurement sensors. All components are available in different versions designed and developed to meet the various application needs. The transmitter powers the measurement sensors. The electronics and software contained in the transmitter prepare, process and analyse the signals transmitted by the sensors and convert the measurement signal into the desired output variables.
Main features
Installation on pre-existing pipes: installation can also be performed on pre-existing pipes simply, quickly and economically.
Easy maintenance: the benefits that our pluviometric sensor offers are not limited to precision, but also include simple and quick maintenance due to the engineering of the sensor that simplifies the phases.
Sturdy and reliable construction: lastly makes it an instrument with a long lifetime, which safeguards the customer's investment.
Customisation: the sensor can be installed on pipes made in different materials and diameters: DN-15,…,DN-4000.
Components that can be added or be built into the product: the transmitter of this sensor can easily be connected to control units, PLCs and RTUs. To this regard, the RTU made by ETG, the iLogger model, can naturally be integrated with this sensor. By connecting this sensor to the control units just listed, it will be possible to send the flow rate data directly to a control centre using a GPRS transmission model integrated in the above-mentioned RTUs.