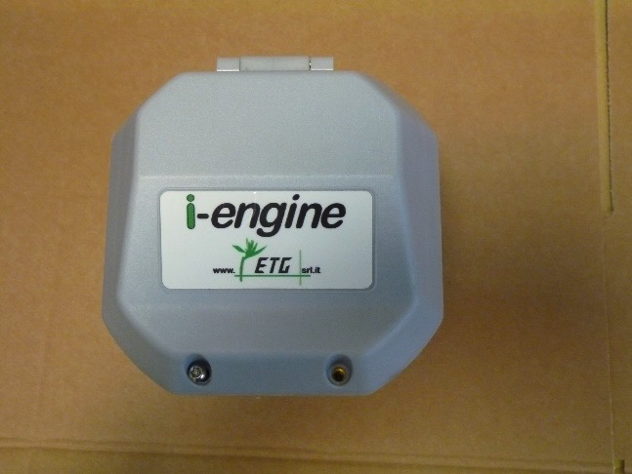 What is and what is used for
Designed to meet all real-time monitoring requirements, it was built to interface with all existing weather instruments. Equipped with built-in GSM/GPRS card and memory card, it downloads data locally or sends them to an IP address for downloading via web
Construction
Backed by its more than 25 years of experience in the field of environmental monitoring, ETG has developed a new generation of very low consumption acquisition units able to meet the market's growing demands for open, modular and web-visible equipment.
Main features
Low consumption: thanks to its engineering, the iEngine datalogger boasts extraordinarily low consumption.
Sturdy and reliable construction: lastly makes it an instrument with a long lifetime, which safeguards the customer's investment.
Integrated transmission system: iEngine integrates a GPRS modem inside of it.
Components that can be added or be built into the product: the datalogger in question can be integrated with sensors of any world manufacturer. ETG has particularly studied specific applications for these dataloggers, building specialised monitoring stations:

I-agro to protect against plant disease risks
I-meteo to merge agrometeorological data with wind direction and velocity
I-rain to measure the intensity and quantity of rainfall
I-level to measure the hydrometric level of waterways
I-depth to measure parameters such as quantities of underground water
I-wind to measure wind potential
I-fire to prevent the risk of fires
I-snow to alert the risk of avalanches
I-flow to monitor delivery units and to control solenoid valves remotely.
I-moisture for the smart, wireless monitoring of soil moisture.